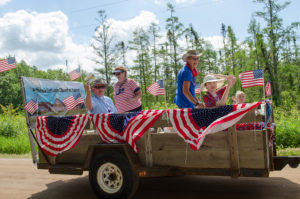 Bethesda Lutheran Church of Malmo was proud to once again participate in the annual Glen 4th of July Parade.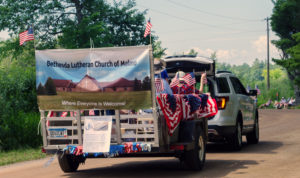 The 2 1/2 mile parade route started  at 10 am at the Slettom farm on North Clear Lake Road and ended at the Glen Store.
We had members throwing candy from the float
and members walking among the crowds passing out candy and literature.
The Bethesda Praise Team was represented by a convertible car driven by Jim & Darlene Christensen and Mike & Barb Macioch "cruised"  through the parade in Mike's vintage automobile.
Join us for the fun next year!